LETTER FROM OUR DIRECTOR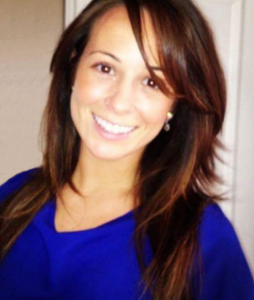 When I was a child, reading, writing and math were subjects that I really struggled with. This shaped my learning experience and how I related to learning as a whole. I saw myself as someone who did not enjoy learning because I did not think it was something "I was good at".
This had me become disengaged and not want to study or even try because "what would have been the point, I wasn't good at it anyways". It wasn't until high school that I began to excel academically, but still then, there was something missing in my ability to believe in my academic achievements.
As fate would have it, I found myself studying Montessori Education, and as I began my teacher training, I became more and more connected to the foundation which I had missed in my early development, as well as the extraordinary approach the Montessori Environment provides for children. I was inspired to provide this method to children in hopes that other children did not grow up with the same struggles and self-doubt when it came to learning.
The unique Montessori Prepared environment, which was created by Dr. Maria Montessori, allows children to not only lay a strong foundation academically, but provides each child with the tools to learn at their own pace and in a style that is natural to them. In this environment, confidence and independence are instilled in children, and allows them to become self-directed learners.
Soon after graduating from my Montessori teaching program, I began with my first student of 2 years old, working diligently with myself to ensure the authenticity of my Montessori Teacher training remained pure and consistent. One child, turned into two, which turned into several.
The children who have graduated from our programs have developed spectacularly in this environment, and it is my belief that ALL children can achieve the confidence, courtesy and academic results our students have so gracefully demonstrated.
As we grow our offerings I am excited to watch as our team makes this opportunity available to hundreds and one day thousands of children. My hope is that each child who graduates from any of our programs, be it our casa or elementary, get the power they have within to dream big and achieve bigger, and go forth to make their special mark on this planet.
With My Whole Heart & Full Love,
Ashley Volpe
Head Of School
Home Sweet Home Montessori Academy
"Building A New World Through The Discovery Of Our Children"
Direct Line: 416-277-5538


Use The Form Below To Contact Us
You Can Also Call Us 416.277.5538 or Email Us info@hshmontessori.com
We're Located At 2939 Old School Road, Caledon, ON, L7C 0X7
(The corner of Hwy410 and Old School Road)