WHAT OUR PARENTS ARE SAYING
When my husband and I were looking for a school there were 3 things that were important to us….

Challenging curriculum

A loving and caring staff

Healthy balanced meal plan

The staff at Home Sweet Home provided this and so much more.  We currently have 2 of our children enrolled in the school; and the parent and student experience has been nothing less than amazing.  The program is robust and challenging, the environment is loving and warm, and my children cannot get enough of the food!  I have 2 smart, active, well-adjusted children. Their capacity for knowledge along with their thirst for knowledge is in large part due to the great teaching staff they have at HSH.  Not only do they pay attention to the "mind" in terms of academics but they cater to the "body" (through a great physical education program), and "soul" (through various specialty programs).  My favorite specialty programs would have to be the Yoga and the music/piano lessons.  They know little things about our children, that only someone who is paying close attention would notice, like a new tooth, or a new phrase.  What I love the most is they help our children realize their full potential, and do not hinder them based on age or what they are "supposed to know".  It is such a blessing as a parent to be able to relax and not worry about your child when they are in the care of others.  Home Sweet Home is really a "home away from home".  They have become an extension of our family and we have become an extension of theirs.  Words cannot express how thankful we are that are children get to experience this at such a crucial stage in their life.  The foundation you have built is one that we could not have built without you.
Dear Home Sweet Home,

I don't know where to start explaining our experience with Home Sweet Home. Home Sweet Home is more than a excellent school; with it's close knit classrooms, creative learning tools, and it's ability to accommodate every child and parents needs, all of this and more makes Home Sweet Home and its Montessori learning environment a one of a kind school that is 100% dedicated to the children and educating them to be ready for all aspects of life as they grow older.  Home Sweet Home thrives off of building and achieving new goals.  Being first time parents this school has also led us in the right direction of how to raise our child with regards to education and well being. Its always hard to leave your child in the care of other people, but we are so grateful and blessed to have been able to have our daughter grow up and become her own person with the guidance, kindness and education that she has received from all of the staff at this school, who have become a big part of our family's lives. I could not ask or think of a better experience for our child and our family.
My daughter Cairo had the incredible opportunity to attend Home Sweet Home from age two – age six. 

I was worried when she started school because I was her only caregiver but by the end of the first week she was engaged in all the activities that were laid out for her. Miss Ashley and her staff personalized the learning experience for each student. HSH to me represents growth of the mind at every age, building independence and making sure the principal lessons of Maria Montessori are developed in our children. My absolute favourite components of Home Sweet Home were the daily progress updates and the attention given to each child. HSH taught our family about the "absorbent mind" and the importance of making every moment a learning moment. 

Cairo left HSH in senior kindergarten reading at a grade 3 level. 

I will continue to refer families to HSH because of the dedication the staff  have shown for enriching our child's life.
Since 2010, my boys have had the inimitable pleasure of being honorary sons of the Home Sweet Home family. Far more than a day care, far more than a traditional school – Home Sweet Home is, as its name suggests, a home away from the family nest. With the guidance of their phenomenal staff, my sons have discovered themselves and acquired a gentle confidence and unparalleled compassion for others. They have learned kindness, patience, empathy, curiosity and perseverance at HSH and in so doing, have cultivated a great many like-minded friendships along the way. 
 
When our lives were derailed by fire, HSH provided constancy, kindness and stability for my son. Now that my boys have graduated to the public school system and our lives have returned to normal, they serve as role models to their classmates and carry with them all of life's lessons which they first learned from their surrogate family at HSH. 
 
Family values are taught alongside academics at HSH and consequently, both of my boys now head the class in their respective school environments. I attribute their successes, both academic and spiritual, to the bedrock provided by HSH.
We are the parents of Olivia who has been a student at Home Sweet Home Montessori Academy since she was a year and half old. HSH has provided her with a home like environment that has laid a solid foundation for her future academically, socially and personally.   

The safe and caring environment has allowed our daughter to grow tremendously. The staff have always been responsive to Olivia's growing needs. They see her potential and nurture it effectively.

What drew us to HSH was the uniqueness of the program offered.  We love that Olivia has daily experiences that are not the norm for a typical preschool program. Making fresh juice, picking apples from the backyard or exploring nature in the outdoor environment are just a few of her experiences that she enjoys greatly.  We feel that Olivia is demonstrating skills and behaviors that are beyond her age.  She clearly prints her name at the age of 3 and is learning language and math skills in very structured and unique ways.  We are proud of our daughters growth and are appreciative of the care and love HSH has provided Olivia. staff  have shown for enriching our child's life.
As a parent, there is nothing better than knowing that your children are safe and in good hands.  Home Sweet Home Montessori Academy's staff, including both teachers, Miss Ashley and Miss Christine, made my daughters; husband and I feel like part of the family.  My eldest daughter Azalia started there in the Fall of 2010 at the age of 2 years, and my youngest daughter Alia started there in the Winter of 2010 at the age of 12 months. My children learned not only academics such as reading, writing and math they also learned basic life skills of solving problems and thinking for themselves. They were also taught music, and gymnastics etc.

The atmosphere at the Academy was astonishing. Children's safety and well being were always the staff's number one priority. The staff provided fresh nutritious meals daily for the children. My children and I have had a very great experience and we have created a lasting relationship with the staff and other families in the Academy. I highly recommend Home Sweet Home Montessori Academy as it has gone beyond my families' expectations and more.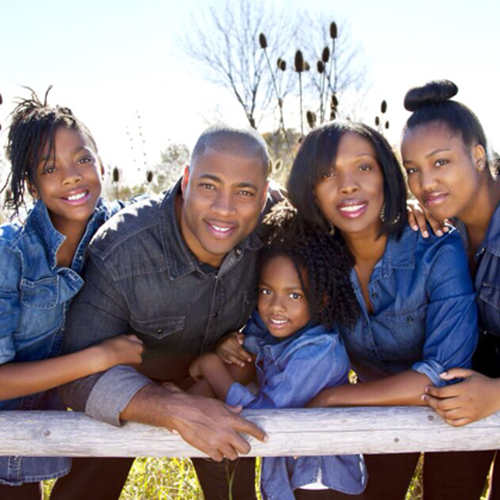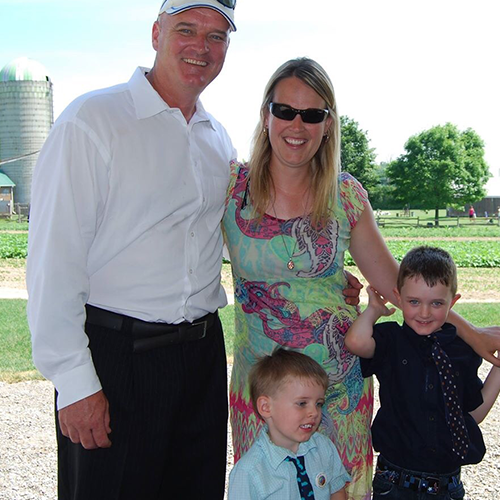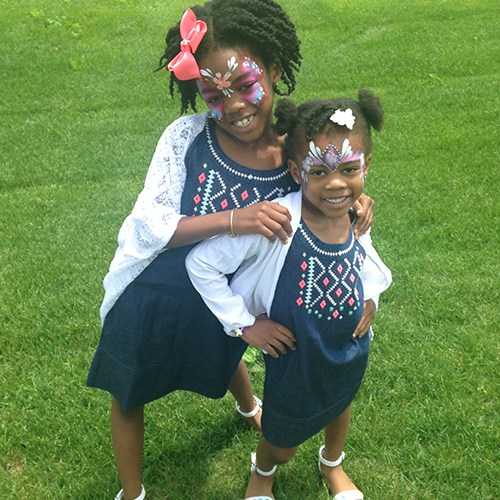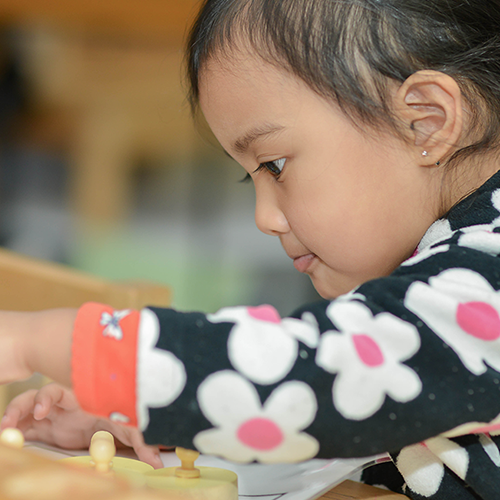 Use The Form Below To Book A Tour
You Can Also Call Us 416.277.5538 or Email Us info@hshmontessori.com
We're Located At 2939 Old School Road, Caledon, ON, L7C 0X7
(The corner of Hwy410 and Old School Road)